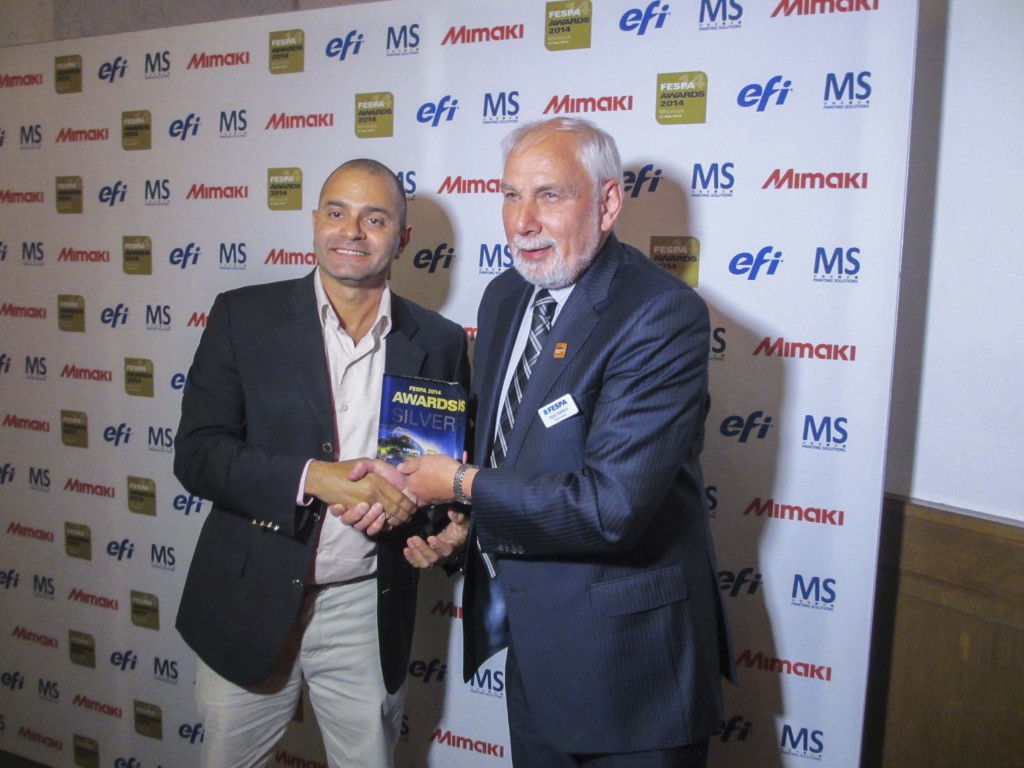 Thanks to all your votes, Print Works took the Silver in the Outdoor and Vehicle Decoration of the Year at the Fespa 2014 ceremony awards in Munich, Germany.
Print Works was competing with the white Land Rover of our Dubai MD, Mr. Karim Saad, fully wrapped with a look alike rust. The effect looked stunning and the votes poured in allowing Print Works to grab the Silver from other competing printers from all over the world.
Again, thank you for your votes and looking forward to the Gold next year!
http://www.globalprintmonitor.info/en/industry-news/large-format/43479-f…
http://www.seyboldreport.com/2013/07/fespa-2013-award-winners-announced….
http://www.fespa.com/awards/about.html – See more at: http://www.printw.com/content/rust-turned-silver-fespa-2014#sthash.buIqIvP9.dpuf