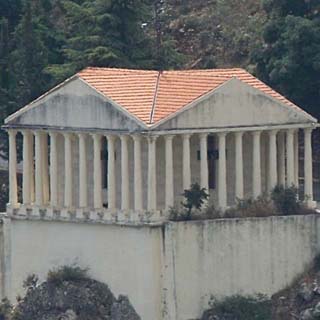 Click here for the full resolution Gigapanorama.

Jezzine (also spelled Jizzin) is a town in Lebanon, located 22 km (14 miles) from Sidon and 40 km (25 miles) south of Beirut.[1] Surrounded by mountain peaks, pine forests, and at an average altitude of 950 m (3,117 ft), it is the main summer resort and tourist destination of South Lebanon. The town is also famous in Lebanon for its production of handmade, traditional cutlery and daggers with decorative inlays as well as the shrine of Our Lady of the Waterfall. Source: Wikipedia
For more information regarding this Gigapan, you can email me at the following address: info@karimsaad.net
You can follow me on twitter: http://twitter.com/karimsaad
For more Gigapans, checkout my user profile page: http://gigapan.org/profiles/30357/
Gigapan Photograph by Karim Saad | Copyright © 2011, All rights reserved.